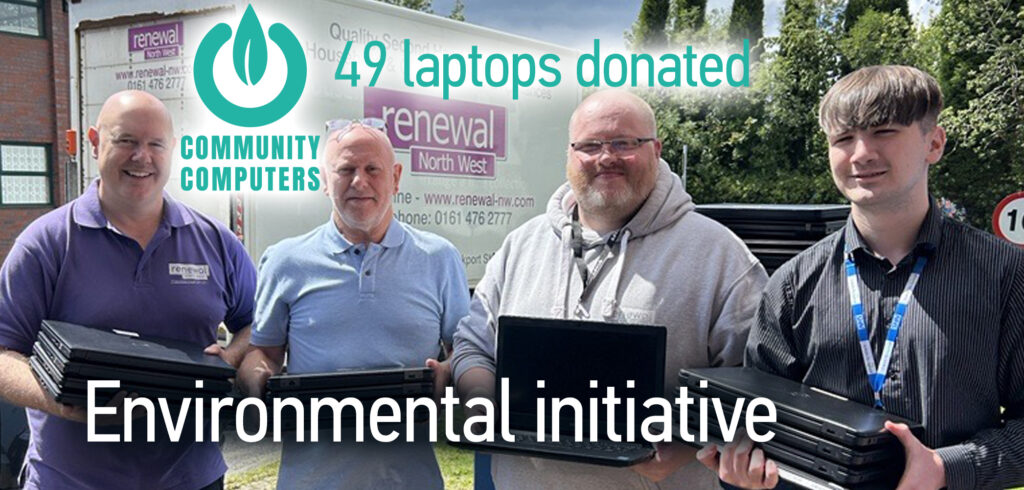 Having heard about Community Computers and the work they do in tackling digital exclusion whilst also helping to tackle the climate emergency, we knew we had to get involved.
We quickly set to work on assessing what equipment we had, that had simply run its course and therefore could be donated to help our local communty and as part of our ongoing environmental initiative.
Following assessment, Mastercall arranged for Comminuty Computers to visit to Mastercall HQ and collect 49 laptops which we had donated. Community Computers will refurbish these to support individuals and families in the local area.

This is one of many initiatives we have undertaken as part of our Social Value commitment which has numerous benefits:
– Supporting our local community
– Supporting our digital inclusion
– Supporting employment to long-term unemployed
– Helping reduce the amount of waste going to landfill
As a direct result of our donation we have seen an environmental impact of:
– 147kg saved from landfill
– 9,284kg total Carbon footprint reduction from device reuse.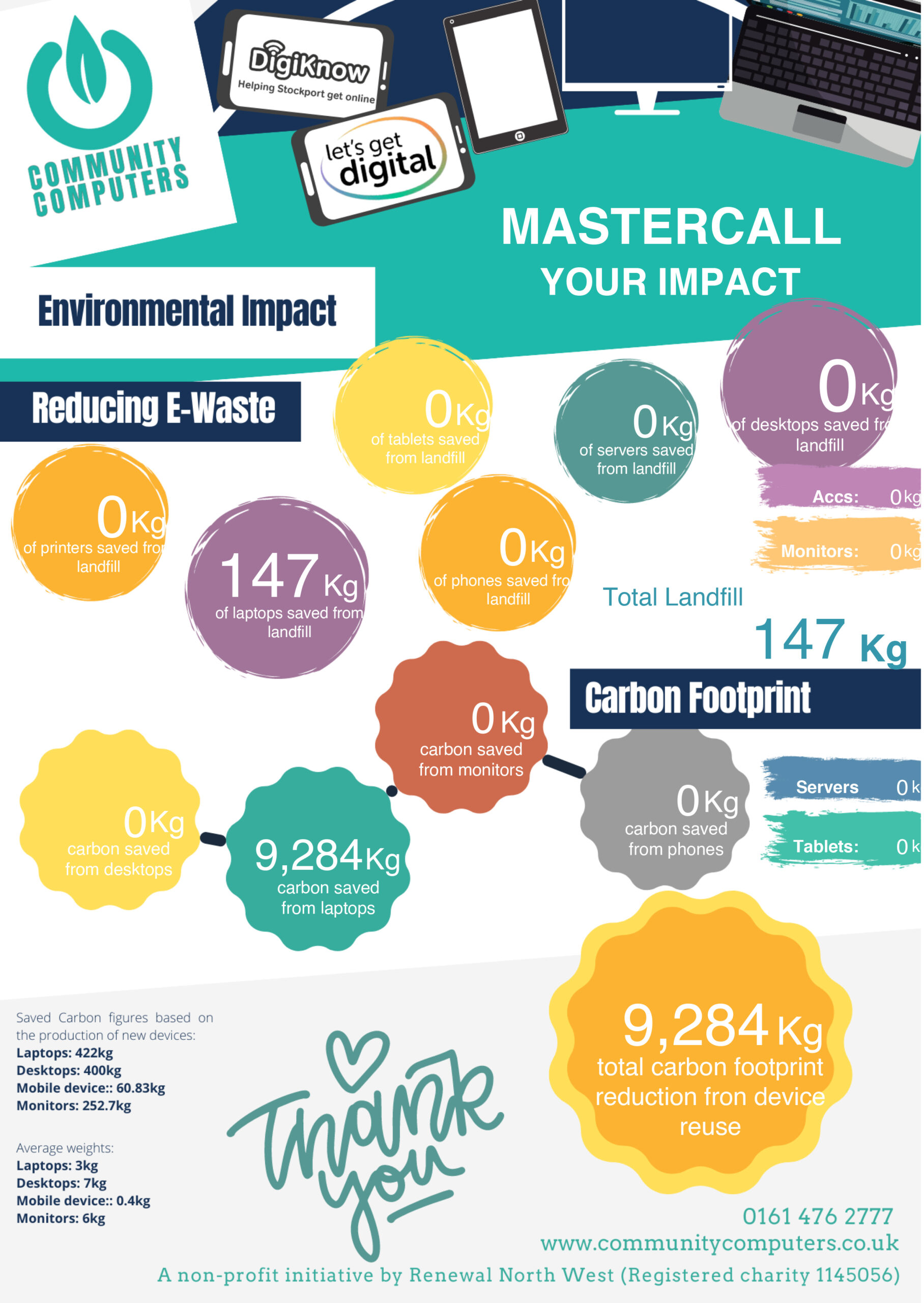 To find out more about Community Computers, visit: communitycomputers.co.uk
Mastercall's new environmental Initiative with Community Computers sees 9,284kg carbon saved from laptops donation